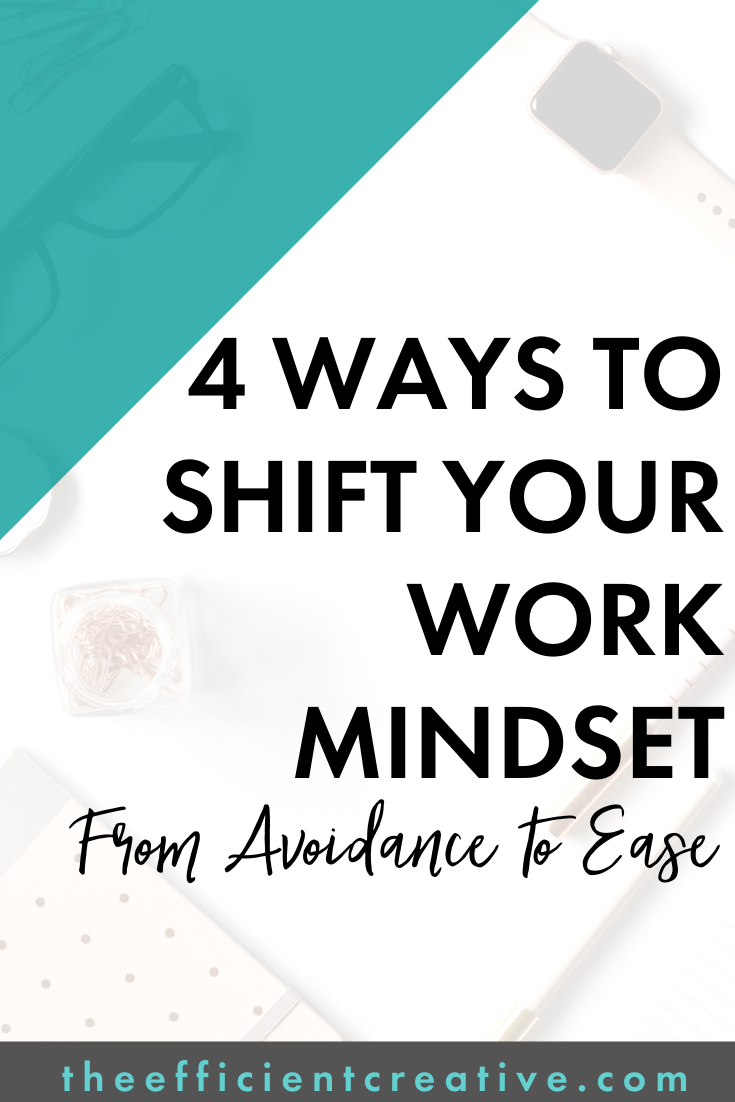 If there's one thing that unites every client I've ever worked with (no exaggeration), it's the fact that we all come to a point in our plans when we hit A WALL. There's some task that has to get done, but you just… don't. Maybe you feel like you CAN'T or you JUST DON'T WANNA. I'm talking about avoiding work you don't want to do, and procrastinating that work.
There are always reasons (or excuses) for not doing The Thing, but when we start playing The Avoiding Game, it brings up a lot of guilt. I've seen this with clients. I know they've hit a wall AND they feel guilty about it when they start avoiding me. They stop returning emails and letting me know their progress. It's because they're not as far along as they like and it can be hard to own up to that to someone else.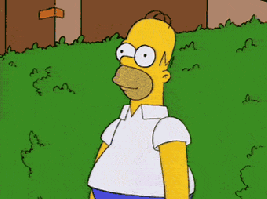 BUT. Just like we can give ourselves all the reasons to keep avoiding a task, there are JUST as many paths to actually finish those tasks in a way that feels authentic and ease-y. Sometimes it just takes another person to help you see what those different paths are. That's one of my favorite things to do with clients—to take that big roadblock that feels overwhelming and figure out the way around or through it. You know that incredible feeling of relief you have when you FINALLY get the Big Thing done that you've been avoiding? Like you just want to celebrate? Yeah, that's what we're going for.
When you hit that wall and start procrastinating on a task, there's one question I want you to ask yourself. "Do I have to do this thing now?"
OK, I know, that sounds overly simplistic. Let's break it down.
We're going to ask that same question in 4 different ways.
1. Do I HAVE to do this thing now?
Is this task actually necessary? It may sound dumb on the surface, but think about it. Sometimes we can get so in the weeds with a project, that if we were to step back and look at the bigger picture, we'd realize we don't ACTUALLY have to do The Thing. It's a "can't see the forest for the trees" scenario. Try stepping back and looking at the big picture. This is a great time to enlist a friend, accountability partner, business coach, or colleague (especially if they're already familiar with your big picture project). Someone on the outside can often see the big picture more easily and can help reevaluate how the task fits in.
If the answer to "Do I have to do this thing now" is "No", then GREAT. You can mark that thing off your list, Buddy, and feel so much better for it. But if the answer is "Yes", move on to question number two.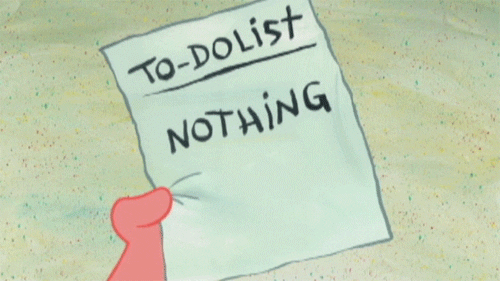 2. DO I HAVE TO DO THIS THING NOW?
Do you have to be the one to do it, or can someone else do it? If, yes, someone else can do it, then hire help. Especially if it's a task that you have to do repeatedly. If you're always going to be avoiding it, then that feels pretty miserable to have it always on your plate. (And if you're not sure if there's someone else who can do that kind of thing, check out my free download, "83 Tasks You Can Hand Off to a VA." Even if your specific task isn't on the list, it can be a great idea generator.)
If you still feel like you have to be the one to do it, then ask yourself: Are you putting it off because you don't know how to do it? Or because you hate it? And if the answer to either of those questions is "yes", then circle back to the idea of hiring help. Hiring help doesn't *have* to mean outsourcing. If it's something you don't know HOW to do, maybe you can just bring on someone briefly for a tutorial, or someone who can write up a quick instruction document for you, for future quick reference. And if it's something you HATE doing, then maybe bringing on help looks like doing a one-time strategy session to problem solve the task and other ways through it.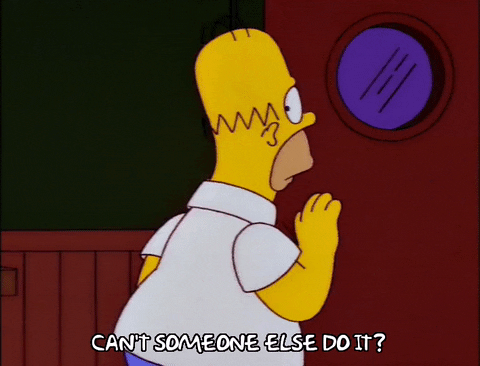 3. DO I HAVE TO DO THIS THING NOW?
How urgent is it? Can it be rescheduled for a better time? Are there other things that need to be done first? Be careful here. If you're rescheduling because deep down you want to dodge the task altogether, then you won't feel any differently about the task the next time it comes around on your calendar. Then, when it does come up again, if you start this avoidance cycle again, your project is going to get pretty far behind (which feels crappy). So be honest with yourself about your reasons for rescheduling the task. 
Are you waiting for a more convenient time? One of the most common reasons I see clients have roadblocks is that the task feels big, overwhelming, or unmanageable. And when that's the case, your best bet is to break that task down into smaller steps. What are all the different *little* steps involved with getting The Thing done? You can keep breaking each task into smaller and smaller steps until you hit that moment of, "wait a minute. I can do that."
Let's say the task you're avoiding is to make a workbook for your e-course. What are the steps involved with that? Let's see, you've got to write content, create graphics, and decide how to deliver the course. But that may still feel too big, so let's break down the first of those. To write content, maybe first you need to decide the steps you're taking your clients through, then come up with an outline of bullet points for each section, then write a section at a time. Does that feel more do-able?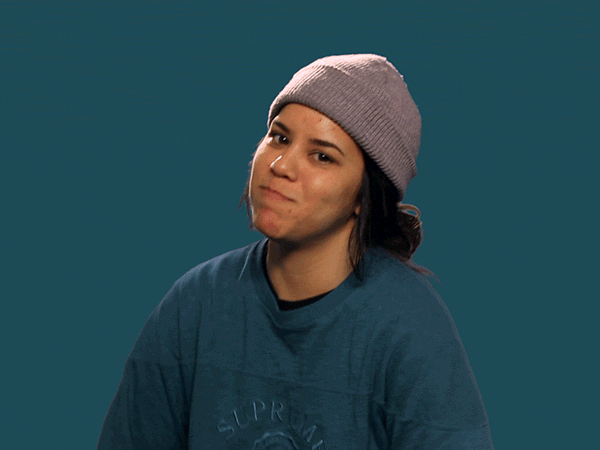 4. DO I HAVE TO DO THIS THING NOW?
Or, put another way, Do I have to do this thing in this way? Is there a way you could reach the same objective with a method that feels ease-ier? Using our example above, maybe it's the writing part that you avoid. Can you record a video instead? Make an infographic? Use that creative, multipassionate brain to try to think of a way you can use doing something you love to get to the same end point.
Finally, how else could you make it more appealing? Consider making the task feel more luxurious. Take yourself out on a little work date. Go to your favorite cafe to work and order that honey lavender latte and scone that you save for special occasions, then get down to work. Take yourself out for a pedicure as soon as it's done. Give yourself something to look forward to make The Thing feel more like a joy and less like a slog.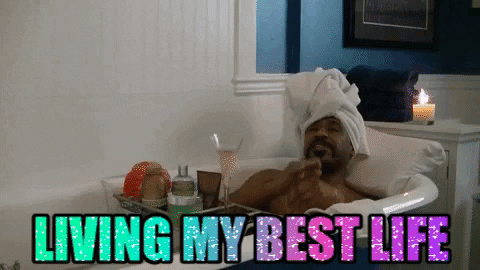 Let me know what you think! Do you have any favorite ideas above? Is there one you're going to try now to finally get The Thing done? Comment below and let me know OR join the conversation in the Efficient/Creative Entrepreneurs Facebook group! There is a live video about this very thing posted in the group, so click the link, join the group, and put your thoughts in the comments!