Want to build a stronger team for your service business?
Build a team that can implement on their highest-value strengths—so you can focus on yours.
Get my free Team Skills tool and get clear on your best strategic next steps:
Should you hire another team member now or can you optimize your existing team?
Which hiring gaps to fill first
Streamline operations using your existing team's innate strengths and valuable skills

 

Make sure you've got your team doing the right work
Learn what makes your team tick and better ways to communicate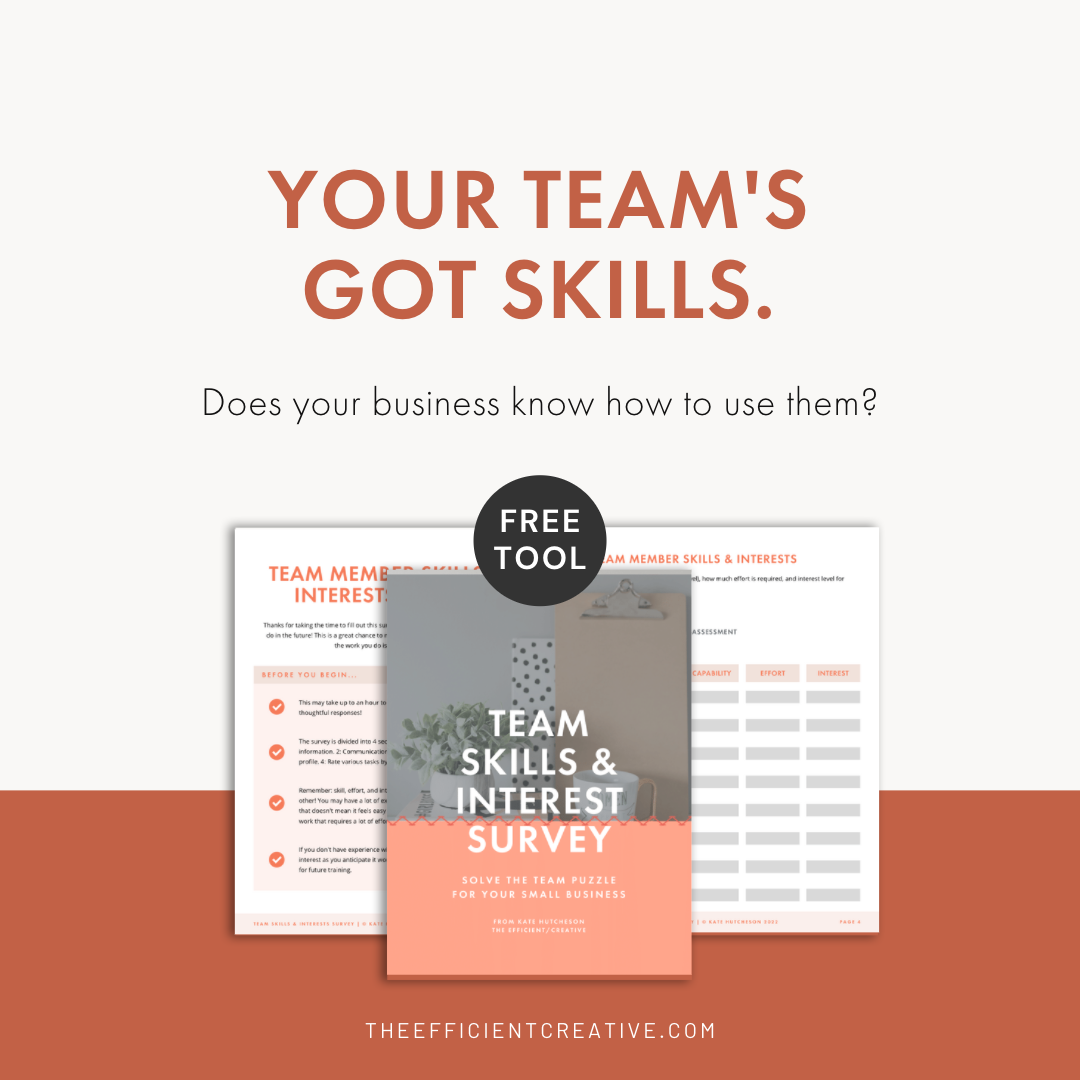 I'm Kate Hutcheson of The Efficient/Creative
Project manager, Certified Dubsado Specialist, and certified Online Business Manager helping coaches, designers, writers, marketing experts, and creative women service providers of all types since 2018.
I'm the process-minded creative who wants to bring order to your scattered service business.