Custom Dubsado setup done in a day
Client assets, branded & ready-to-use (forms, emails, proposals, contracts, invoices, etc)
Custom workflow automation
Custom Dubsado Setups start at $2000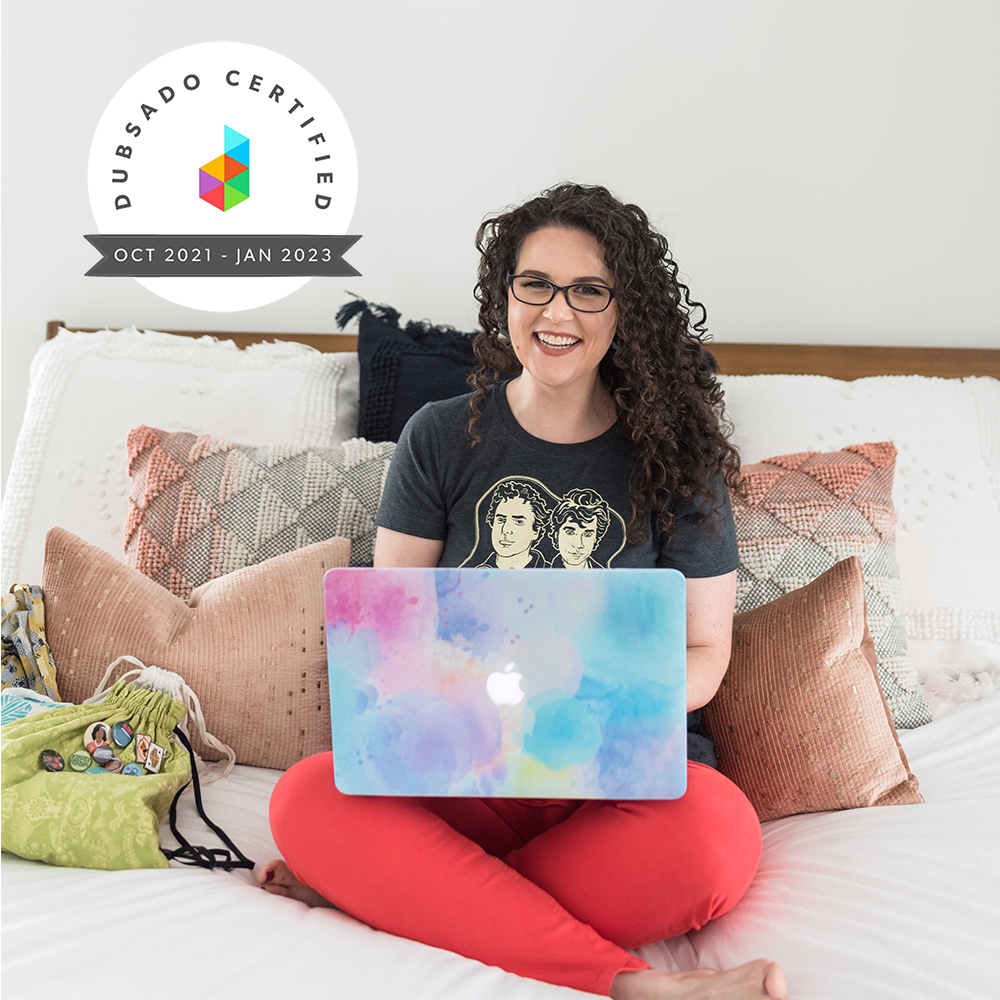 Dubsado Setup + You: a great match

You're spending too much time keeping your client admin organized (writing client emails, customizing proposals, tracking down invoices, scheduling and rescheduling appointments, etc.)

Your primary offer is 1:1 service-based.

You need help with the initial Dubsado setup (plus maybe some training or troubleshooting).
Give me a snapshot of your current business setup
Choose your Dubsado Setup Day
Send me your current client assets (then sit back & relax)
We start with a questionnaire so I can see what assets you have, what you need, and make specific custom recommendations based on your unique offer, clients, and working preferences. If you'd like to schedule a free consultation call before completing the proposal, you can do that at this stage, too!
After the requisite proposal + contract + invoice steps (payment plans available), you select your official Setup Day. These dates are usually booked at least 1 month in advance (why? keep reading!)
I walk you through gathering and sending me the client-facing assets you currently use so I can migrate them into Dubsado before our Setup Day.
Today's the Day! Dubsado Setup Day!
Step-by-step walkthrough of your shiny new Dubsado workflow (plus all your forms, emails, schedulers, questionnaires, etc.) We smooth any rough edges together and train your on every step to make sure you're ready to fly on your own!
Schedule a follow-up call for any new questions
After you've had a chance to dig in and start using Dubsado with clients, we'll meet again to go over any new questions, do a little refresher training, or make any minor adjustments to your workflow, if needed.
Along the way, I recommend potential strategic improvements: ways to make your processes easier on you, easier on your clients, or both!
Branded, ready-to-use Dubsado forms
Lead forms, client questionnaires, contracts, invoices, schedulers, email templates, and more: all set up and ready to start using with your next client. We recreate your existing assets and can create them from scratch if you don't already have them.
Custom-built client workflow automation
Let Dubsado automatically nurture leads and clients through each stage of your process—without losing the personal touch that both you and your clients love.
1:1 Dubsado Training from a Certified Dubsado Specialist
Walk away with the confidence to use Dubsado on your own. During our Setup Day, we cover Dubsado basics + how to avoid some of the most common mistakes when using Dubsado.
Got a quick question? Something not working like you thought? You have priority inbox & Voxer access for one month after our Setup Day. I'll reply back, make you a Loom, whatever is helpful to help you troubleshoot your Dubsado questions.
1-hour follow-up call for next-step training or to make any changes or adjustments to your build
Session Video + Transcript
Your Setup Day video link + transcript so you can re-watch the training as needed (or share training with your team)
Custom packages start at $2000 and include everything above for one of your client offers.

Setup additional client offers
If you sell multiple offers consistently, you may want to set up assets and your workflow for more than one offer at one time. Not a problem! We'll book 2 Setup Days (usually in the same week). During the second Setup Day, we can cover finalizing an additional two workflows + assets for a typical client journey.

Client journey
strategy mapping
Have a newer offer? Not confident that you have the "right" process for you and your clients? Let's start with a strategic look at your client systems. We create a visual map of the client-side + back-end systems and how to bring it all together into a process that feels like a joy to run.

Custom Form Design with Dub-Ins
Upgrade your clients to a high-end client experience that stands out from the typical Dubsado form. We apply extra branding & design elements plus additional functionality using Colin Tierney's Dub-Ins Plug-Ins to make your Dubsado forms go the extra mile and wow your clients. (P.S. Did you know I started out with a certification in Web Design?)
Let's get your Dubsado Setup started!
Fill out the form below with your details and we'll get back to you within 2 business days with a scheduler so you can book a consultation call (if you like!)
NOTE: The form here is longer than your standard contact form, so we can get a running start on your setup. If you'd like a version that you can save as a draft and return to, just use the version at this link, instead.
I'm Kate Hutcheson, a professional Project Manager since 2014, certified Online Business Manager, and certified Dubsado Specialist.
After my corporate job as a Project Manager (/Content Writer/Editor/Trainer) for an e-learning company, I took my widely varied set of skills and applied them to my passion for working with women entrepreneurs as a Virtual Assistant and Online Business Manager.
I've helped coaches, designers, writers, marketing experts, and creative service providers of all types:
Craft businesses that run like clockwork
Bring complex, multi-team projects to life
Launch multi 5- & 6-figure offers
Build back-end systems that keep work from falling through the cracks
Frequently Asked Questions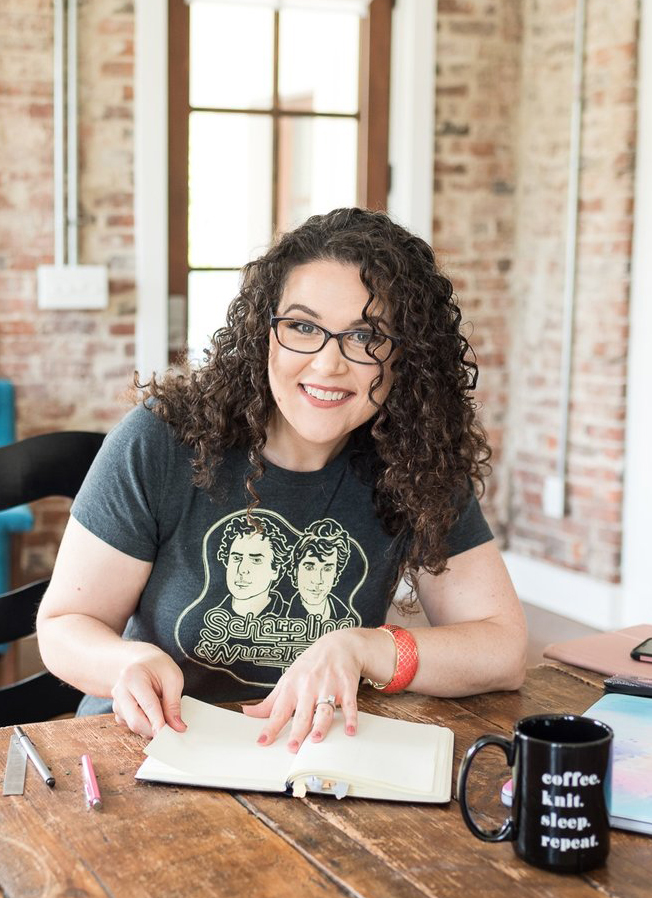 How long does the setup take?
I request at least two weeks to complete the build in the back-end before your VIP Setup Day. Often clients book 6-8 weeks in advance.
How do I know if Dubsado is the right system for me?
First things first, Dubsado isn't the right system for everyone (yep, I said it!) But I need to know more about you and your business before knowing if it's a great fit for you.
We always start with a comprehensive business snapshot that includes information about your processes and how familiar you are with using systems like Dubsado.
I'm upfront about both Dubsado's many benefits and its limitations, so if it's apparent that Dubsado isn't a great fit for your needs, I'll tell you as early as possible (we try not to waste time around here).
And since I welcome free consultation calls prior to booking, we can talk through all of those details with absolutely zero obligation.
Also, I do once-a-month completely free open office hours calls with the folks on my mailing list. Sign up and join us for the next one and you can ask whatever questions are on your mind about your specific use case.
Can we do a Dubsado Setup while I have a Dubsado trial account?
Dubsado offers a very generous trial for their service: you can use all of its functions for free with no time limit for up to 3 projects/clients.
And the answer is yes. I'm happy to do your Dubsado setup using your trial account, as long as you have an open project spot available to use as a test client.
To sign up for a trial (or officially purchase your subscription), use this link to save 30% off your first month or year. (Typically the affiliate code saves you 20%, but you get an extra discount since I'm a Certified Dubsado Specialist!)
I have a team member (e.g. a Virtual Assistant (VA) or Client Manager) who is going to manage my clients in Dubsado. Can they be included in the planning or training?
Yep! I love to include team members in this process, especially if they're already familiar with your client processes.
If you want to bring more than one person to the session, though, let's discuss it first. Larger groups are great, but often need more than the 4 hours allotted for a Setup Day.
Got a question about something else? Drop me a line.