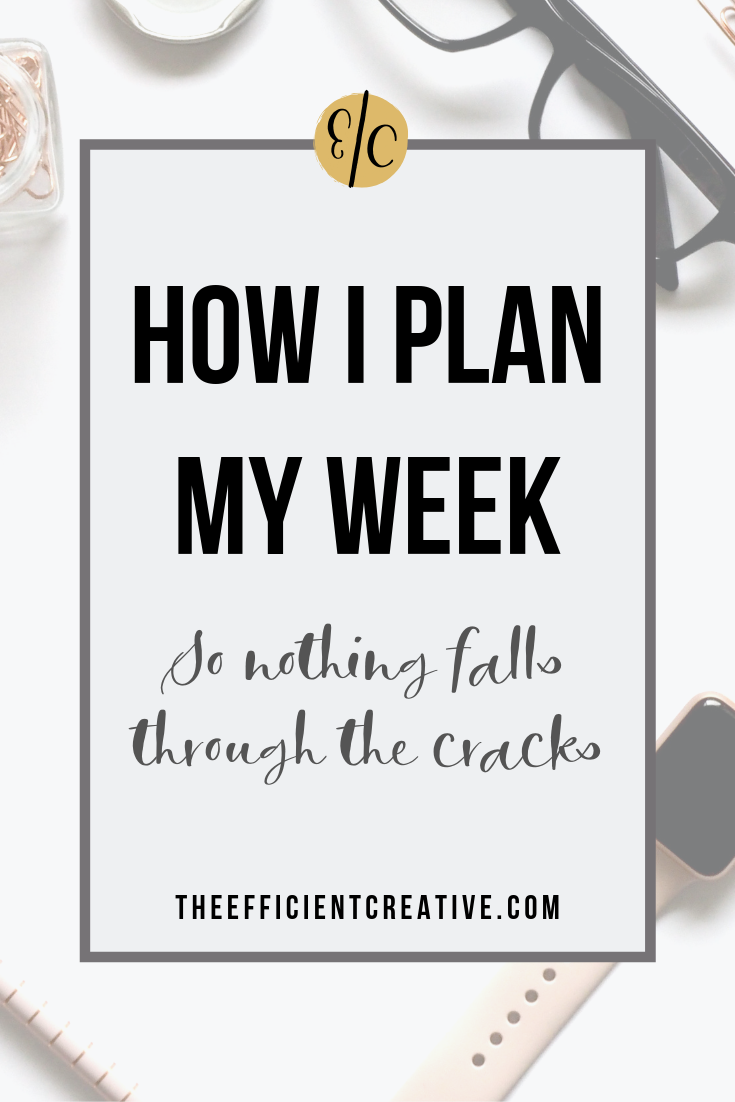 If you've been hanging out with me (virtually) for any length of time, then you probably know I'm a big fan of time blocking (and its time-management cousin, time-batching) as a way to help business owners get control of their time and improve work-life balance. If you're not familiar with time blocking, it basically just means setting aside blocks of time for a specific purpose.
Today I wanted to give you a super-quick visual to show you how I create my own schedule each week in advance to make sure every client is getting the hours and attention they need (along with all the other people in my life—such as my family— who also want attention).
Create your own blocked-time schedule 
For a lot of reasons, I recommend doing your time blocking in the actual calendar app you use the most. I use Google calendar.
It can sync to your scheduling software to prevent surprise appointment scheduling

You can easily share it with your partner or other people who need to stay informed about your availability

It's SO quick to schedule and easy to color code (if you're into that sort of thing, which I am)

It's super visual, obvs
So, here you have it, what a week at The Efficient/Creative looks like: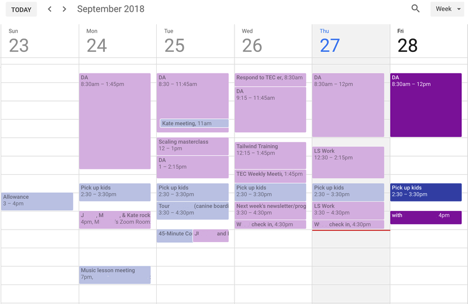 (with names and locations removed, of course)
How to prioritize when you create your schedule
Depending on what I've got going on, I might set this up on a Friday afternoon for the week ahead (or 2 weeks ahead), or it may be first thing Monday morning of that week. I know I have certain clients with specific hourly requirements, so I'll block those out first. Then I'll add fill in the times as needed for other things I've got to get done that week, making SURE to set aside time for my own business admin (#REQUIRED).
You can see that I've got a pretty consistent hard stop time of 5pm. I really don't like working in the evenings (#beyourownboss), so blocking out my time this way—in advance—is crucial for me to protect my family time (and the all-important knitting time). 
You know I'm obsessed with productivity and time-management, right? I *love* hearing about the strategies other people use! Got a system that works for you? Hit those comments and let me hear about it!